There's only one place to be this 4/20 …
Hashtag Cannabis presents our 4th annual 420 Party, Saturday, April 20 from 6 to 11pm.
Everyone 21+ with ID is welcome at this free event, held at Stone Way Café, 3510 Stone Way North, Seattle, WA, 98103.
Stone Way Cafe will have their awesome food, drinks, and beer and wine available for purchase all night.
And Hashtag Fremont will have CRAZY 420 DEALS for sale all night, just up the block!
Look for 420 deals from our sponsors Bondi Farms, Pearl Extracts, and Empire!
Doors open at 6, with live music at 7pm, featuring dos leches, Mirrorgloss, and JOY MA.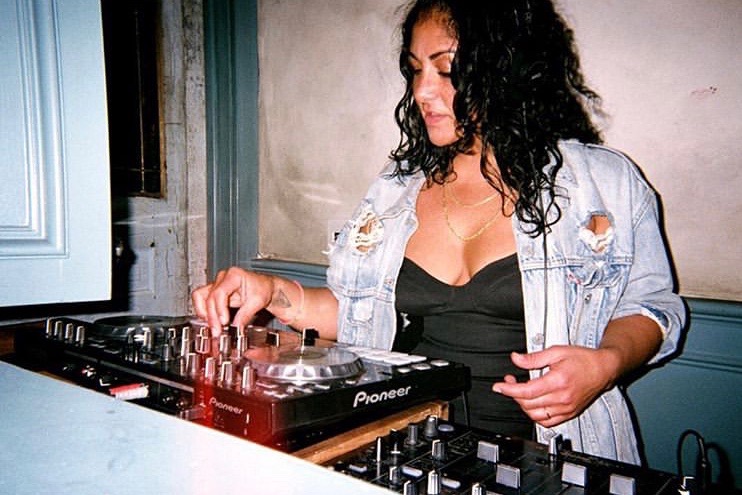 From 7pm to 8pm, dance to the beats of dos leches, a member of Darqness, TUF, and babexhouse.
Listen to their Soundcloud below!
After 8pm, catch Mirrorgloss from Tacoma performing a live set with us!
Might be your last chance to see them live, for free, before Mirrorgloss plays at Capitol Hill Block Party this year!
Najah Monique Todd and Del Brown make up the dance-pop duo Mirrorgloss. Formed in 2012 in Tacoma, Washington, the two established a unique sound with their decision to focus on their vocal pairing as the foundation of their musical creation. The pair complement each other with the combination of Najamoniq's soulful vocals interweaved with the edgier sounds of Del. The result is a dynamic sound that is truly inspiring.
The look of the band is as refreshing as their art, citing influences as eclectic as Jeff Buckley, Death From Above 1979, The Pretenders, and The Gossip. As stylish plus-sized ladies, Mirrorgloss supports and promotes all types of beauty, not just acceptance of, but the celebration of, one's self.
The ladies of Mirrorgloss believe that sisterhood is less about competition, but is more related to the strengthening of a foundation upon which we can all stand and encourage each other's success. Having found a kindred spirit in one another, the ladies of Mirrorgloss feel fortunate to be traveling on this journey of creativity and self-expression together as best friends. Their captivating friendship radiates love and light, and their music inspires freedom and movement, allowing fans to be a part of an uplifting, fun and "inclusive" dance party where everyone is invited.
Close out the night dancing to JOY MA, a member of House of Ghetto Heaven and PlayTheyStudios.
Listen to the mix they made for YOU below!
JOY MA is an emerging, interdisciplinary artist who delves in media including but not limited to performance, experimental music production, DJing, and writing. They are passionate about bridging the arts, historical research, and community organizing for racial, economic, and gender justice. JOY MA reps the South Side of Chicago, backwoods Mississippi, and the planet Jupiter's moon, Ganymede, all day every day. They are musically influenced by Chicago house, juke, and footwork style tunes. Imagine summer time in Chicago spanning multiple generations, skating rinks and juke parties, disco boogies, trap houses, and early 2000s in the dirty South. You can win their heart by bringing vegan deep dish pizza and flamin' hots to the turn up. They are so excited to vibe out with y'all this Saturday!
Costume Contest: Dress as Your Favorite Strain of Weed
And last but not least, at 8pm, celebrate cannabis and community with our costume contest--dress as your favorite strain! There will be prizes for everyone in costume and three grand prizes.
Digital Photo Booth with Instant Download
Bring yourself, bring your babes, bring your ID!